As a blogger, if you had one digital tool to be stranded with for the rest of your life. Which one would it be?
For me, it's Grammarly.
Why?
Because Grammarly is the digital equivalent of Batman.
The watchful editor. The observant spellchecker. The silent guardian that rests at the side of your text document. Waiting to protect you from the grammar Nazis and typo bullies.
Grammarly deserves its own cape in the software world.
Today, you'll learn how to attach a superheroic software to everyone's
favorite word processor.
Microsoft Word.
Disclaimer: This blog contains affiliate links. If you make a purchase, I receive a small commission to perhaps treat myself to a delicious weekend meal. No additional costs are charged to you. With that said, my assessment for Grammarly is genuine as I have used it for years!
How to Download the Grammarly Extension for Word
Wait… what? Did I hear things right? Grammarly embedded into Microsoft Word? That sounds like the perfect pair made in writers' heaven.
No more copy-pasting text into the Grammarly editor.
No messy alt-tabbing.
With the Microsoft Word's Grammarly extension. You save plenty of time doing your favorite write-ups without cutting back on the editing process.
With the following steps, you'll have Grammarly running on Microsoft Word in no time.
1. Start by visiting the official Grammarly page. (here)
(Optional) You can grab the Chrome extension for
Grammarly. If you aren't already using it.
2. Scroll to the bottom of the page. Under the 'Product' section. Click the 'Grammarly for MS Office'. Alternatively, visit here.
3. Download the software by following the on-screen instructions.
4. After a short wait. Your download should be ready. Click the 'GrammarlyAddinSetup.exe' file. Hit run on the prompt.
5. The installer should pop up. Click the 'Get Started' option and choose the 'Grammarly for Word' option.
6. Uncheck the 'Grammarly for Outlook (unchecked by default). And click 'Install'.
7. Once the installation is done. Click 'Finish'
Congratulations. You've installed Grammarly for life. With this invaluable software. You've upgraded your overall punctuation and vocabulary benchmarks.
How to Use Grammarly for Microsoft Word
Now that Grammarly is up and running. It's time to get the two of you acquainted.
Fair warning. Once you've used Grammarly, it becomes impossible to do without. I don't start editing until the familiar 'G' logo at the bottom is visible.
Alright, let's get back to the business end.
1. Firstly, to use Grammarly, you need an account. If you have a Facebook or Google account (who doesn't). The process becomes extremely simple.
2. To create an account in an old-fashioned way. Enter your main e-mail, password, and name. Confirm the verification process through your email. And we are good to go.
Note: Don't click the 'Skip' option. Grammarly requires the use of a verified account to work with Microsoft Word. I promise it's worth the effort to create one.
3. Now to the more exciting part. Boot up Microsoft Word and open a new document. Type in some text or use an existing blog.
4. On your usual 'Ribbon bar', you'll notice a Grammarly logo. Click the 'Open Grammarly' tool.
5. The magic has finally begun. Grammarly automatically analyzes your document for spelling errors, grammatical mistakes, and proofreading blunders.
6. All of this is done in real-time without the use of its premium features. Exciting times, huh?
And that's it.
That's how simple it is to add Grammarly to your Word application.
It doesn't matter how long your blog posts are. Grammarly screens your entire article in under a few seconds.
Conclusion
I'd be lying if I said I wrote this article without the help of Grammarly. But with any automated software, a good writer must rely on their own instincts. Grammarly is a phenomenal tool when used as an aid.
However, I don't recommend using Grammarly without human intervention. There are some errors that even the best software on earth can't catch. That's where the power of the human brain comes in.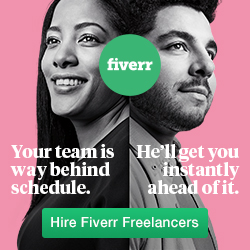 About Pavan Punja
Founder of Drifting Words.
Fascinated by topics related to Entrepreneurship, Personal Development, Psychology, and Technology. Enjoys occassional gaming and producing SynthWave tracks in his pastime. A professed lover of the 80's Eurodance scene and yearns for a time machine to revisit the past.
The quote he lives by
The 3 P's to success - Preparation, Persistence, and Patience.